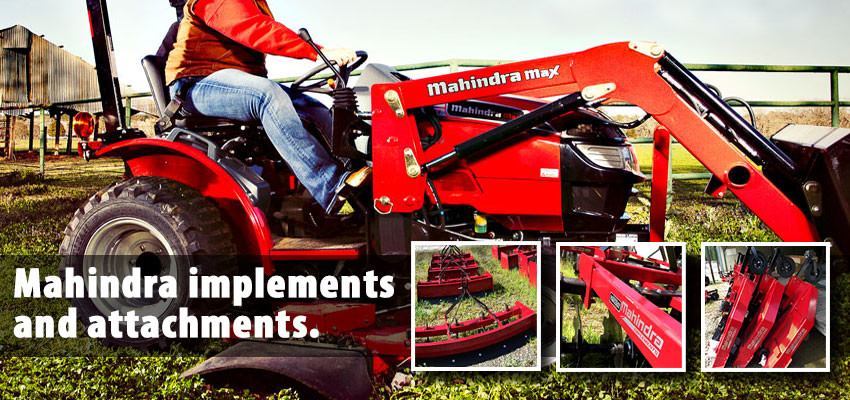 Push more, pull more, and lift more with Mahindra implements and attachments.
Coastal Carolina Supply in Seneca has all the right implements you need to get the most out of your Mahindra.
All of our implements have a 3 PT Hitch.
We've got:
Cutters
Aerators
Spreaders
Box Scrapers
Blades
Tillers
Rakes
Give Coastal Carolina Supply – Seneca a call at 864-973-6420
and come see us at:
997 Bypass 123
Seneca, SC 29678!