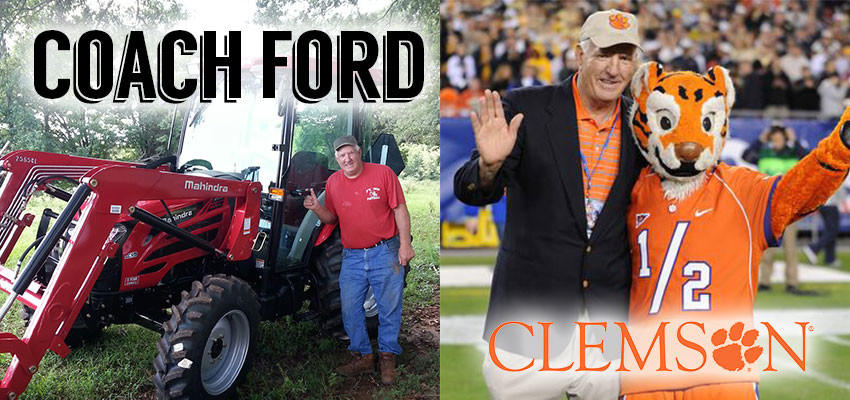 Coastal Carolina Supply is proud to announce its endorsement deal with legendary football coach Danny Ford!
During his 12 year reign at Clemson, Coach Ford and the tigers won 5 ACC conference titles. Most notably Coach Ford led the 1981 Clemson Tigers to a national championship. Coach Ford has since retired from collegiate coaching and is now an avid farmer. Ford is now the proud new owner of a Mahindra Tractor. We are excited to welcome Danny Ford to our Coastal Carolina Supply Team!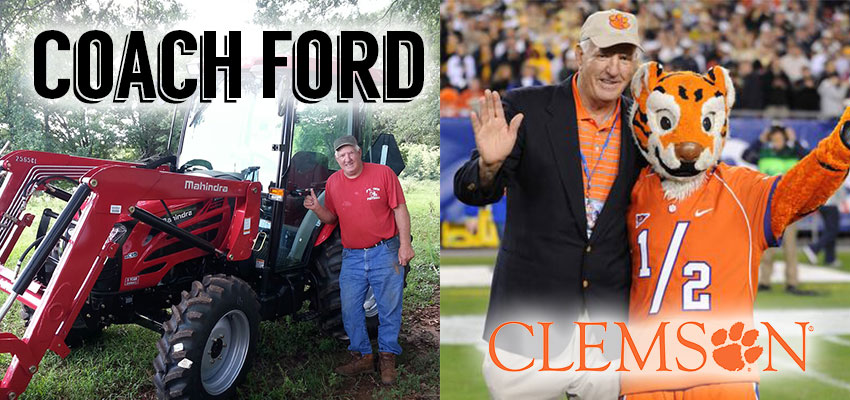 Categories: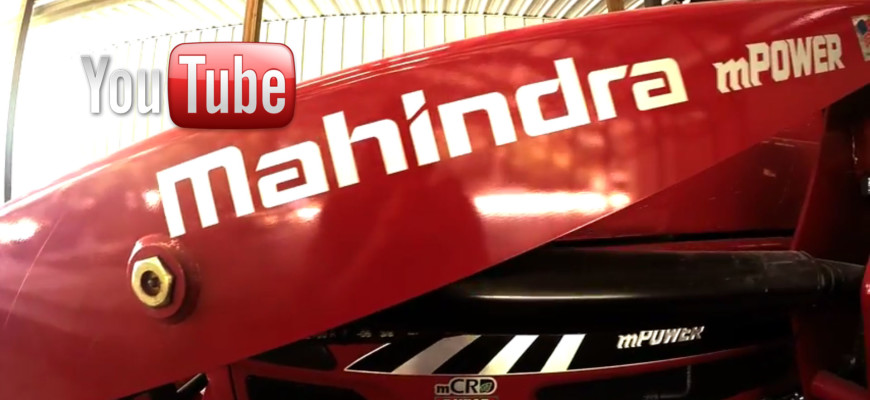 Coastal Carolina Supply of Hardeeville, South Carolina are proud to be a registered Mahindra dealer.
Mahindra's Rise of the Red campaign is not only focused on branding its products but it's motto "Rise" hopes to encourage people to rise to their potential, rise to change, rise to opportunity, and rise to the possibility of achieving your goals. If this video doesn't make you want to own a Mahindra then I don't know what will!
Contact our two store locations for info and pricing on a Mahindra Tractor.
Hardeeville: 843-784-7800
Categories: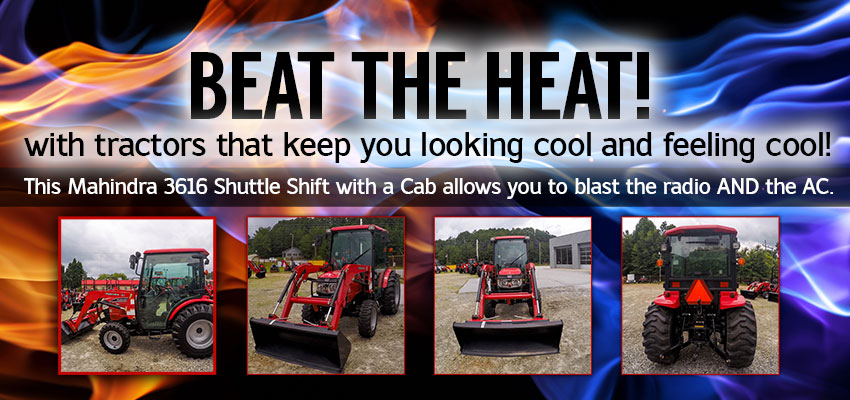 BEAT THE HEAT
with tractors that keep you looking and FEELING COOL!  Let's face it, it's hot out there and we have the perfect tractor solution for you!
Check out this Mahindra 3616 Shuttle Shift with a Cab allows you to blast the radio AND the AC. It doesn't get much better than this!